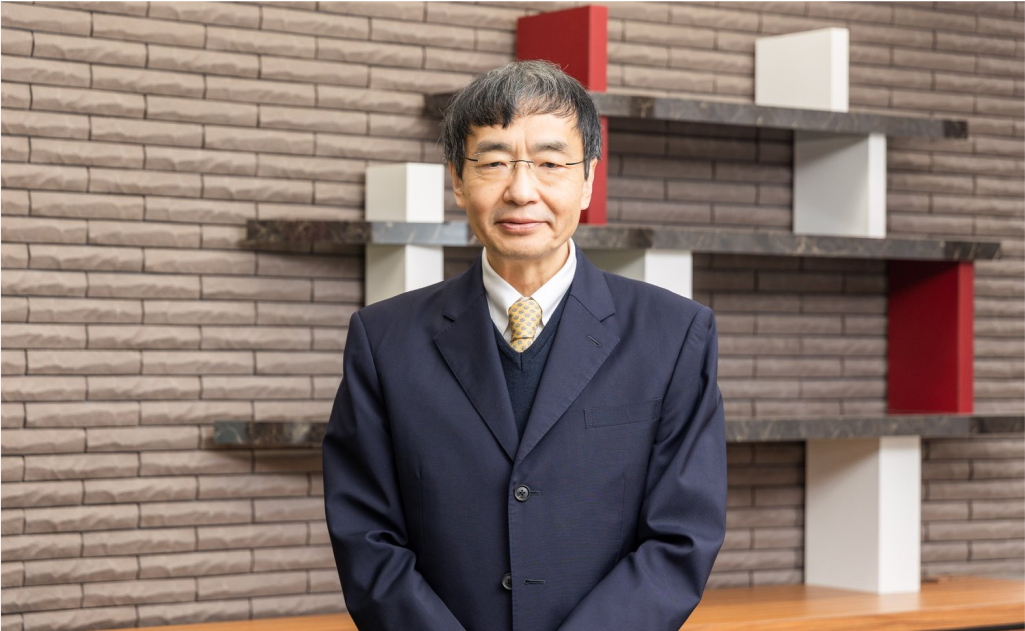 TEL 03-6384-0445
For approximately 40 years, Wataru Sueyoshi has handled general corporate law and intellectual property matters in addition to representing clients in a wide range of litigation. He has been involved in a number of complex and precedent-setting cases, including the WSJ Copyright Infringement Case (Tokyo High Ct. Oct. 27, 1994), the IFN Patent Infringement Case (Tokyo High Ct. Jul. 17, 1997), the Town Page DB Copyright Infringement Case (Tokyo Dist. Ct. Mar. 17, 2000), the Nifty Solatia Claim Case (Tokyo High Ct. Sep. 5, 2001), the Rice Cake Patent Infringement Case (IP High Ct. Mar. 22, 2012), the Fishing Game Copyright Infringement Case (IP High Ct. Aug. 8, 2012) and the Trade Secret Infringement Case (IP High Ct. Sep. 20, 2019).
After receiving an LL.B. from the University of Tokyo in 1981, Wataru joined Mori Sogo (currently, Mori Hamada & Matsumoto) in 1983. Before Wataru's joint establishment of Sueyoshi & Sato in 2020, he and some of his colleagues left Mori Hamada & Matsumoto to establish STW & Partners (currently, SHIOMIZAKA) in 2007. The numerous articles and books he has written have been published in recognized journals and by distinguished publishers. Some examples include "An Introduction to Sueyoshi-style Intellectual Property" and "Trademarks (5th edition)."
---
Professional Qualification & Activities
Admitted in Japan, 1983
Daini Tokyo Bar Association
---
Education & Prior Experience
The University of Tokyo (LL.B.), 1981
Admitted in Japan, 1983, Daini Tokyo Bar Association
Joined Mori Sogo (currently, Mori Hamada & Matsumoto), 1983
Established STW & Partners (currently, SHIOMIZAKA), 2007
Visiting Professor, the University of Tokyo Graduate Schools for Law and Politics, 2013-2016
Member of Subdivision on Copyrights of the Agency for Cultural Affairs organized by the Ministry of Education, Culture, Sports Science and Technology, 2014-2023
President of the Intellectual Property Lawyers Network Japan ("IPLNET"), 2018-2023 (Executive Director, 2023-present)
---
Publications
Single Authored Books:
"An Introduction to Sueyoshi-style Intellectual Property" 2009
"Legal Advice on Trademarks (New Edition) 5th Edition" 2017
"Legal Advice on Design Law (New Edition) 3rd Edition" 2017

Co-edited and Co-authored Books:
"Legal Practice of Trademarks: Analysis of Essential Cases & Promotion of Brand Strategy,"2023
Co-editing Books:
"Selected Practical Cases on Intellectual Property Law" 2014
Co-authored Books:
"Skills and Techniques in Litigation" 2015
Articles:
"A Memorable Note on L&T with a Special Emphasis on Nos. 13 to 70," 2023
"Important Issues of Trade Secret: Management of Secrecy and Use of Trade Secret," 2023
Book review of Prof. Nobuhiro Nakayama's new book "ある知財法学者の軌跡-知的財産法学にいざなわれて" 2023
"【Prefatory Note】 About the Special Feature 'Intersection of Trademarks and Designs'," 2022
"Revisit provisions for damages concerning trade secret," 2022
"Roundtable: Current Situation and Issues Surrounding Specialization and Internationalization of Bengoshi," 2021
"Some Case in Which the 'use' of a Trade Secret is Found," 2021
"A legal Issue Surrounding Employee's Invention: Ratio of Excess Profit (2)," 2020
"Maintaining its Secrecy (1) – 'Recognizable Management'," 2020
"Open Science & Intellectual Property," 2020
"Protection of Consumer Products Design," 2019
"Provisional Dispositions and Protective Order [LCD Screen Case]," 2019
"Restriction on Exercise of Rights," 2019
"Effect of Patent Rights," 2019
"Measures Necessary for the Prevention or Suspension of infringement," 2019
"Interpretation of Patent Claims Doctrine of Equivalents" Japanese Patent Law: Cases and Comments, Wolters Kluwer, 2019 (Co-Author)*
"International Exhaustion," 2018
"Distinctiveness" Legal Advice on Trademarks I," 2017
"Kazufumi Doi, Esq. and Revision of the Copyright Act," 2017
"Compass: Enterprises and Intellectual Property," 2017
"Authorship of a Cinematographic Work," 2016
"1500th Special Edition: Legal Practice and IP Practice – Looking Forward," 2016 (Co-Author)
"Defense of Restrictions on the Exercise of Rights," 2016
"Chapter II Trademark Registration and Applications for Trademark Registration, Article 3 Requirements for Trademark Registration," 2016
"Professor Tatsuki Shibuya and Supreme Court Judgments related to the Trademark Act," 2016
"TRANSCRIPTION: Consideration on Recent Copyright System: Overview and Personal Impression," 2016
"Confusion between the Trademark Act, the Design Act, and the Unfair Competition Prevention Act," 2016
"Intellectual Property Right in the Near Future," 2016
"What is an Intellectual Property Attorney? — Learn Intellectual Property Law," 2016
"Power and Spirit to Grab Luck and Connection," 2016 (Interview)
"Provisions regarding Secondary Publication and Secondary Use," 2015
"Korekiyo Takahashi's IP System," 2015
"Creativity of Computer Programs as Works," 2015
"Recent Trends in Revisions to the Copyright Act," 2015
"Trademarks and Indications of Goods or Business," 2014
"IP Litigation Trends and Practical Issues," 2014
"Struggle with Immature Licensing System," 2014
"Trade Secret in Japan — how it has been protected and what measures should be taken to maintain its secrecy," 2014
"Work Made for Hire," 2014
"Intellectual Property High Court," 2013
"Contractual Issues surrounding Copyright," 2013
"Governing Law for Consideration for Succession of Rights to Obtain Foreign Patent for Employee Inventions," 2013
"Judicial Precedents Regarding License Agreement Practices," 2012
"Round-table Discussion: Towards the Development of Japanese Media Contents across the Border — What is needed for Japanese music and movies to succeed in the global market?," 2012
"New Series: Frontier of the Patent Act 01 Calculation of Consideration in the Employee Invention System," 2012
"Series: New Trend of IP Law [Vol. 28] Contents Created by Multiple Individuals on the Internet," 2011
"An Issue regarding Employee Invention (Ratio of Additional Sales)," 2010
"Understanding the Assertion of Unregistered Non-exclusive License against Third Parties," 2010
"Black Oolong Tea Case," 2010
"Case Law and Practice: No. 381 Legal Problems in Copyright Law Related to Auctions," 2010
English publications. All other publications are written in Japanese and the English titles listed above have been translated from the Japanese originals only for reference purposes.